the temporary bauhaus-archiv / museum für gestaltung
the temporary bauhaus-archiv is an experimental location, open for cooperations, events and presentations. along with the classic themes all around the bauhaus, this is where contemporary artistic, social and scientific topics and opinions are discussed. It is located in the listed building Haus Hardenberg, which was constructed around 1955 by Paul Schwebes and is considered on of the most one of the most important office and commercial buildings of west berlin's post-war modernism.
the temporary bauhaus-archiv / museum für gestaltung
knesebeckstr. 1-2 (u ernst-reuter-platz)
10623 berlin
opening times: daily except sundays 10am – 8pm
Bauhaus interventions # 1 : sitting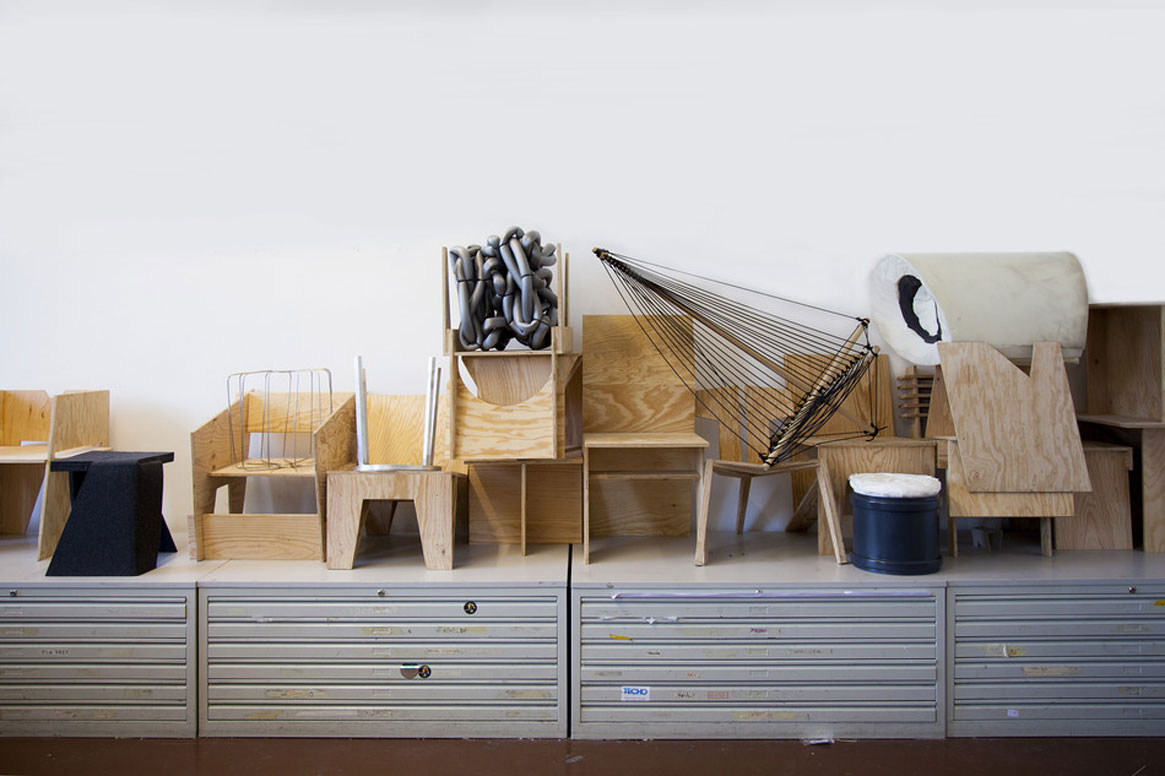 In cooperation with the Chair of Experimental Design and Fundamentals of Design, Professor Enrique Sobejano, and the Chair of Design and Building Construction, Professor Florian Riegler, both from the Institute of Architecture and Urban Design, Berlin University of the Arts, the Bauhaus-Archiv / Museum für Gestaltung presents around 50 designs for chairs and stools by first year students at its temporary location.
On the one hand, the design task was to build a chair from a piece of birch plywood (Riegler chair), and on the other hand, to experiment with freely chosen materials and develop seating furniture from them (Sobejano chair). The students had three weeks to do this. The result of the complex design processes is a collection of a wide variety of chairs and stools.